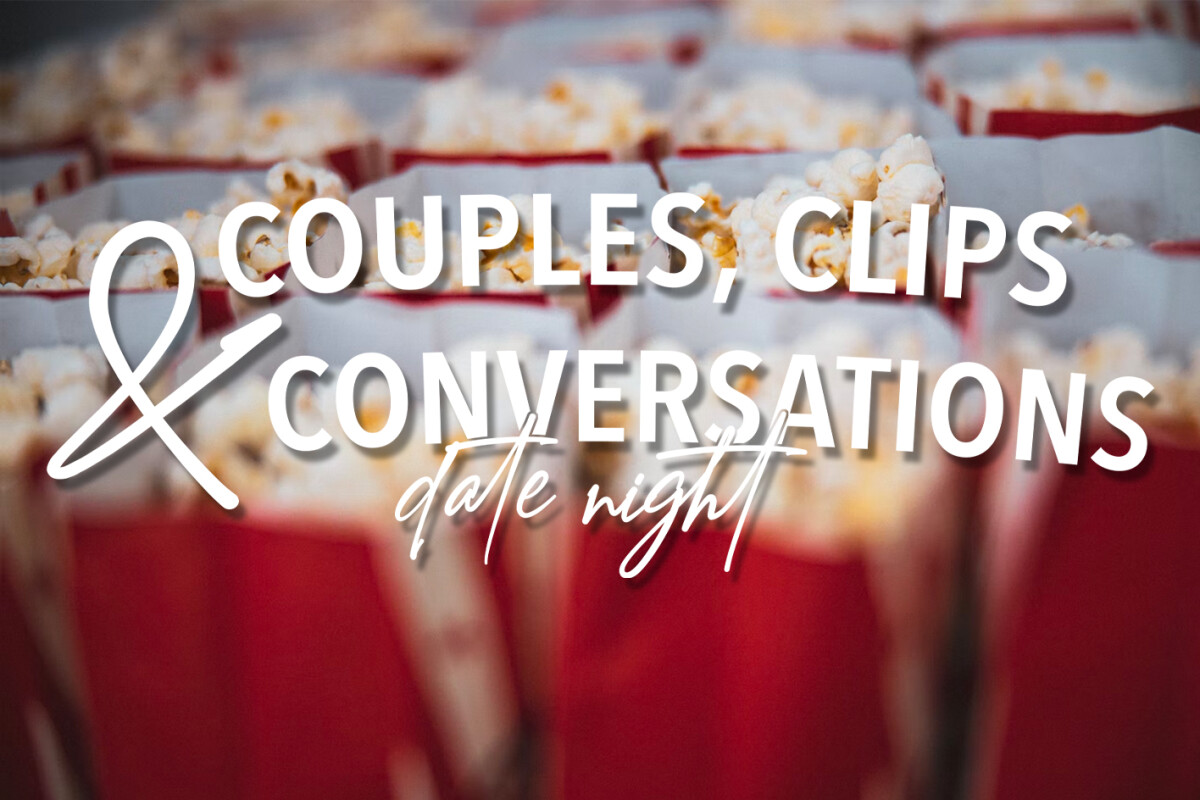 Friday, August 19, 2022, 7:00 PM - 9:00 PM
Come out for a fun date night with video clips and fellowship. We'll use tv shows and movies to start a conversation about real life relationships.

Sorry, no Childcare available so be sure & reserve your sitter now.
The cost to attend is $10.00 per person or reserve a whole table of 8 ($80). Movies snacks are included.
For more information, or to register, click the links below.