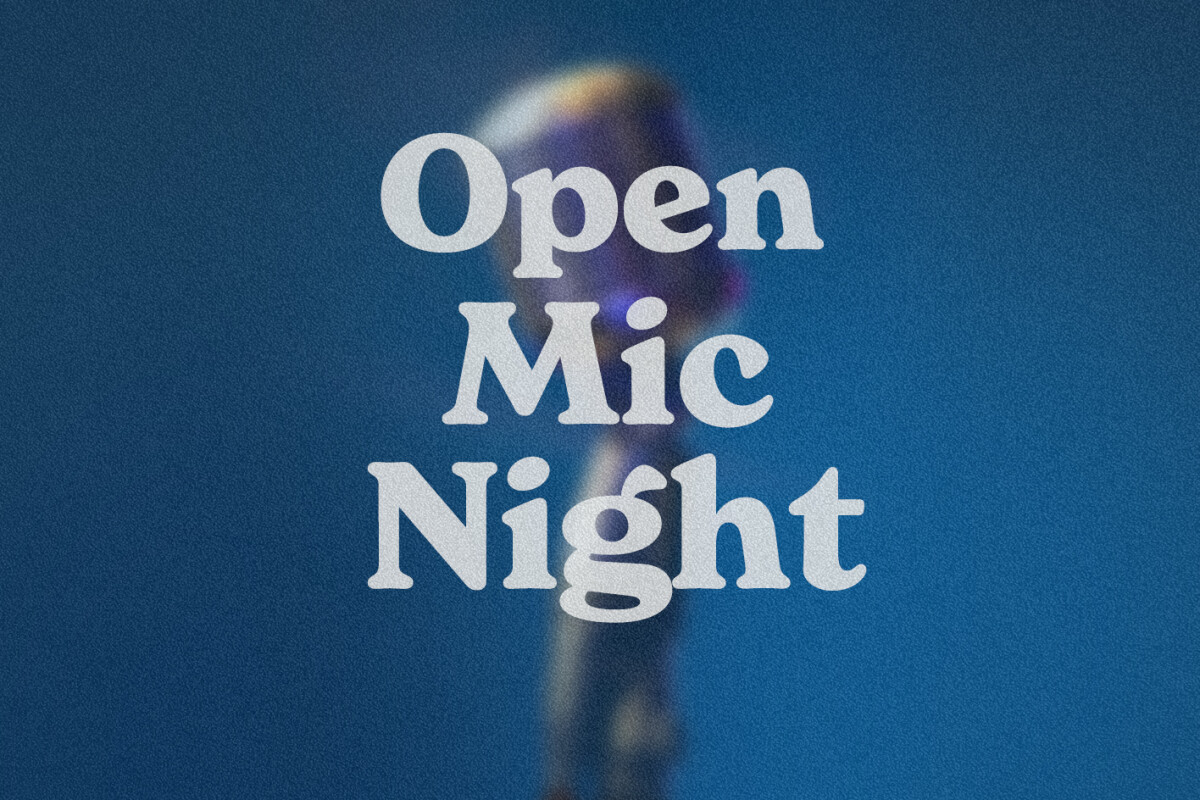 Friday, August 12, 2022, 6:00 PM - 8:30 PM
Join us for our Open Mic Night in the café!
Have you written a song, poem, or a spoken word? This is the perfect event to share coffee and fellowship. This event is free and open to all!
Click below to contact Rayon for more information or to register to perform.