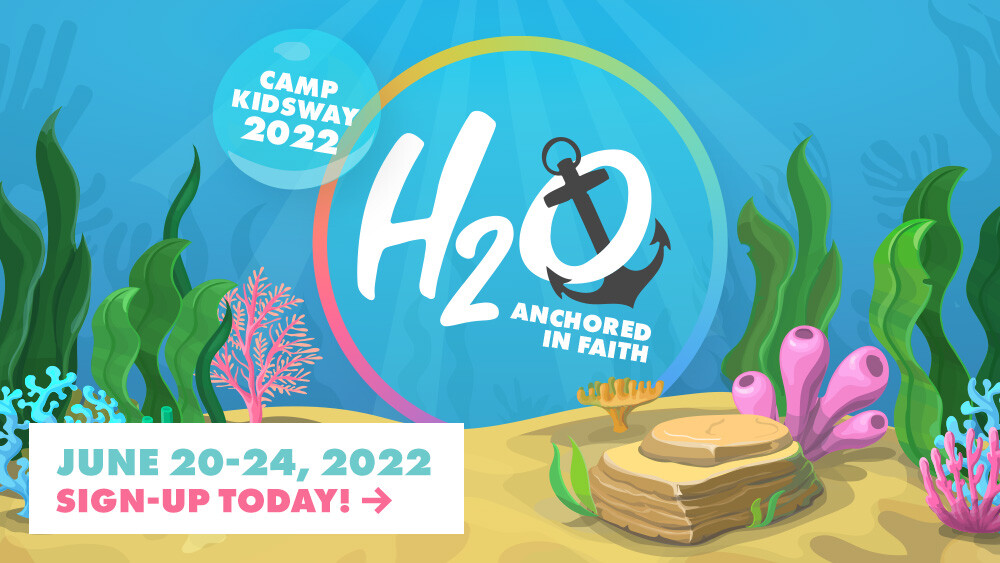 Daily, from 06/20/2022 to 06/24/2022, 9:00 AM - 12:00 PM
Registration closes Sunday, June 5th
You are o- FISH- ally invited to Camp Kidsway 2022! This year, we will learn that waves might crash into you and currents might pull on you but our God keeps us anchored in His love. "WATER" you waiting for? Sign up and we will SEA you there!
Ages: 4 years old - 6th graders

Cost
Kids Only: $85
Kids with Adult Volunteer: Free
Jr Volunteer ( - $25
Jr Volunteer ( Free
Click below for more information.