We know life is crazy these days. In a time when we're unable to connect in-person it's more important than ever to stay connected with God and each other. Especially in isolation it's vital to remember you're never alone, and Bridgeway is still here to keep you connected to community and to provide resources for you to deepen your relationship with God.
There are many ways you can get connected and stay connected to Bridgeway for weekend services, special weekly sessions of Ask Paster Lance, prayer and worship events, and more.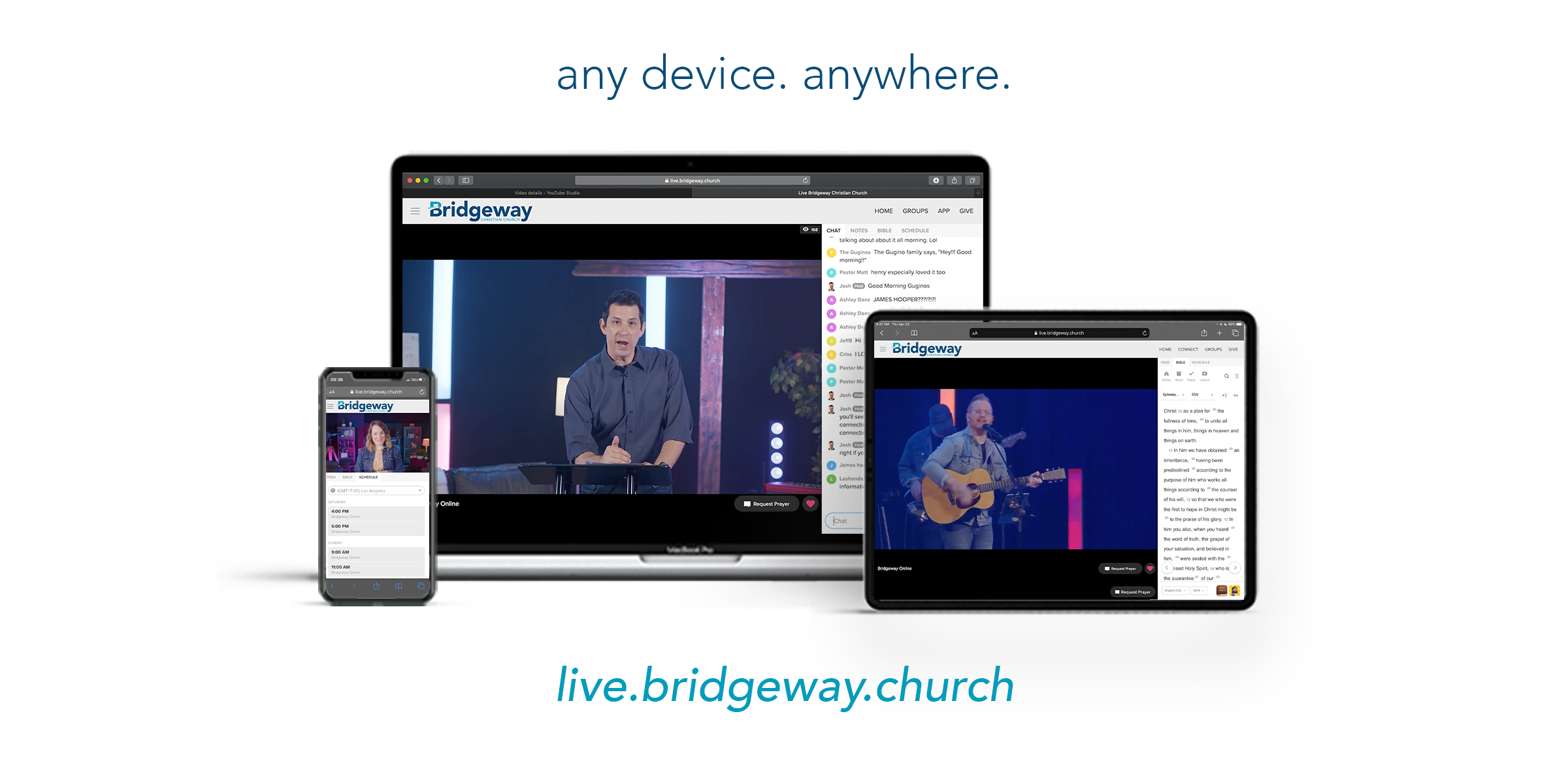 In addition to services streaming on our website, Facebook and YouTube, we're excited to announce the launched Bridgeway Online – the ultimate interactive viewing experience for watching services and connecting with others, with easy access to sermon notes and scripture all in one place.
Tune in to any or all of our weekend services, and make sure to say hi when you do! We'll see you there!
Saturdays @ 4 & 6pm
Sundays @ 9 & 11am
Be sure to stay connected with us on our various channels to stay up to date with the latest info, upcoming events and more!