Bridgeway Women's Ministry exists to support women of all ages, stages and seasons of life as they grow in their relationship with God. All we do supports the core values of Bridgeway—to know God, to love generously, develop disciples, build family (at church and at home) and partner missionally.
We're here to help you connect with other ladies and our Jesus.
Any questions or requests to join and be involved in these ministries, please contact Diane Bussani . We'd love to have you join us!
CONTACT Fervent Women Event Resources
Here's what is happening:


Fall Classes are starting in September--and October! Registration closed August 29, but we have another group of classes coming in October. Different days, different subjects, different types, but all have lots of community! Watch for registration to open.
We'd love to have you join us! Other questions or scholarships, email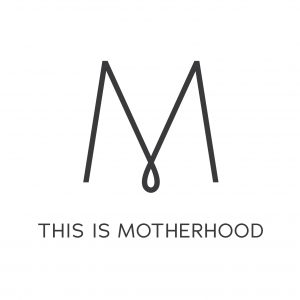 MOPS is back in September, and with two options! We have a Wednesday morning option with childcare planned and a Tuesday evening without childcare. While the first session of five weeks has closed for registration, there will be another opportunity in October. We'll post more information here and in Classes 2021 when it opens.

FALL ENCOUNTER - TIME TO REGISTER
We had such a wonderful time last Spring as we gathered together for a half day retreat that we're doing it again on Saturday, October 23. Fall Encounter is a half-day retreat held at 2121 Ranch in Pleasant Grove. You have the option of a morning, 9 - 1, or an afternoon, 2 - 6, session. They are identical and include worship, encouraging teaching, fun project, coffee, vendors (Christmas shopping!) and a light meal. Our theme for Fall, Lest We Forget! It's going to be so good!
Registration is open! Click HERE to register. More information soon. Questions--contact .

CHRISTMAS GATHERING 2021- HOLD THE DATE
Christmas is coming--in a few months, but we want to be sure you hold the date for our annual (when there's not a pandemic) Christmas event. Put Friday, December 10, 7 to 9 pm, on your calendar and plan for a fun, festive evening!
Women's Mentoring: Doing Life Together

Calling all mentors! We have mentors ready to go, but we need more! If you'd like information about this group of women that support organic and structured mentoring or if you're interested in being mentored, please contact Pam Robertson at They have ongoing training and mixers. Email Pam to join them or find out more. It's a great time to begin mentoring or be mentored.
Betrayal and Beyond is different than most of the studies Bridgeway Women's Ministries offers. We are a special group of women, with unique interests, roles and stories, united by one common thing: we have all been impacted by the discovery that we are in relationships with men who struggle with pornography or sexual addiction. For those struggling with betrayal: You will begin to understand the true nature of forgiveness and how to establish healthy boundaries in your relationships. You will also see how the pain of another person's addiction has deepened your own wounds from the past.
Whether it's adultery, addiction to pornography, or an emotional affair, healing from betrayal can be a long and painful process. Pure Desire groups give you the framework to process your pain with others who can truly empathize.
Our biblically-based study allows us to grow in our understanding of this addiction, process through our complex thoughts and feelings, and support one another as we each seek to discern our path forward. This is a time when you need Christian women who can support you, women who can relate with the issues you face and who can help you find real and practical answers. Join us as we travel this difficult road together.
The group maintains strict confidentiality. Registration for the group that begins in Fall is closed, but if you want more information or want support anytime during the year, please email