Fervent Women's Ministry exists to support women of all ages, stages and seasons of life as they grow in their relationship with God. All we do supports the core values of Bridgeway—to know God, to love generously, develop disciples, build family (at church and at home) and partner missionally.
Our core verse is 1 Peter 4:8 . In the NASB "Above all, keep fervent in your love for one another, because love covers a multitude of sins."
We're here to help you connect with other ladies and our Jesus through Women's Classes, MOPS, Missional Communities, Mentoring and Events.
Any questions or be involved in these ministries, please contact Diane Bussani . We'd love to have you join us!
CONTACT Fervent Women Event Resources
Here's what is happening:

MOPS continues to be a place for moms, pregnant with their first through moms with kindergarten children. We have great plans for Fall, but in the meantime, we have summer fun.
During the Summer, we schedule get-togethers and playdates. It's a fun way to connect with other moms. Here's the schedule for this summer's Popsicles in the Park:
Thursday, June 16, 9:30 am @ Whitney Community Park in Rocklin
Saturday, July 16, 10 am @ Johnson Springview Park in Rocklin--it's a family meet up, dads, too!
Wednesday, August 10, 10 am @ Harry Crabb Park in Roseville
For more information, contact Greta at 916-792-5256 or .

Summer Classes filled up and started in June. Fall Classes coming in September. Watch for registration to open in August.
Women's Missional Communities
We have groups of women who join together for authentic relationship, studying God's word and serving others together. They meet at least twice a month off campus. Some of the groups support certain stages of life and others are open to all. We'll help you connect. If you're interested in starting one of those groups, we'd love to hear from you.
We have a group that meets to discuss BEMA Discipleship Podcasts on Wednesday afternoons twice a month and a couple other groups that have openings. If you're interested in joining one of these groups or starting a Women's missional community, email .

Run for Mercy! Join the Bridgeway Team
Thanks to everyone who supported our Bridgeway team and Mercy Multiplied! We took second largest fund-raising team in the nation! Hope more of you will join us next year. Maybe we can be first!
This means more women can find freedom in Christ and change their lives. Thank you for supporting Mercy!
For more information, contact

Women's Mentoring: Doing Life Together
Have you ever considered being mentored? Or considered mentoring? We have mentors ready to go, but we always need more! Mentors meet monthly to receive ongoing training and support. If you'd like information about becoming a mentor or you're interested in being mentored, please contact Pam at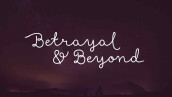 BETRAYAL AND BEYOND
Betrayal and Beyond is different than most of the studies Bridgeway Women's Ministries offers. We are a special group of women, with unique interests, roles and stories, united by one common thing: we have all been impacted by the discovery that we are in relationships with men who struggle with pornography or sexual addiction. For those struggling with betrayal: You will begin to understand the true nature of forgiveness and how to establish healthy boundaries in your relationships. You will also see how the pain of another person's addiction has deepened your own wounds from the past.
Our biblically-based study allows us to grow in our understanding of this addiction, process through our complex thoughts and feelings, and support one another as we each seek to discern our path forward. This is a time when you need Christian women who can support you, women who can relate with the issues you face and who can help you find real and practical answers.
For more information or want support anytime during the year, please email